Saving Australian wildlife from an invasive introduced predator was the motivation behind a research program which was named as a finalist for a Eureka Prize today.
Combating a conservation catastrophe: an ambitious 5 year research program has greatly advance our understanding of the impacts of cats on Australian wildlife and how best to mange those impacts.
For the last five years a team of over 30 Australian scientists, from the Threatened Species Recovery Hub of the Australian Government's National Environmental Science Program and many collaborating organisations, have been working on research to better understand and reduce the impact of cats on native animals.
The team includes scientists from universities, government agencies, conservation groups and Indigenous Rangers and was led by Prof Sarah Legge from The Australian National University and Prof John Woinarski from Charles Darwin University, both leading Australian ecologists each with 30 years of experience in environmental research and conservation.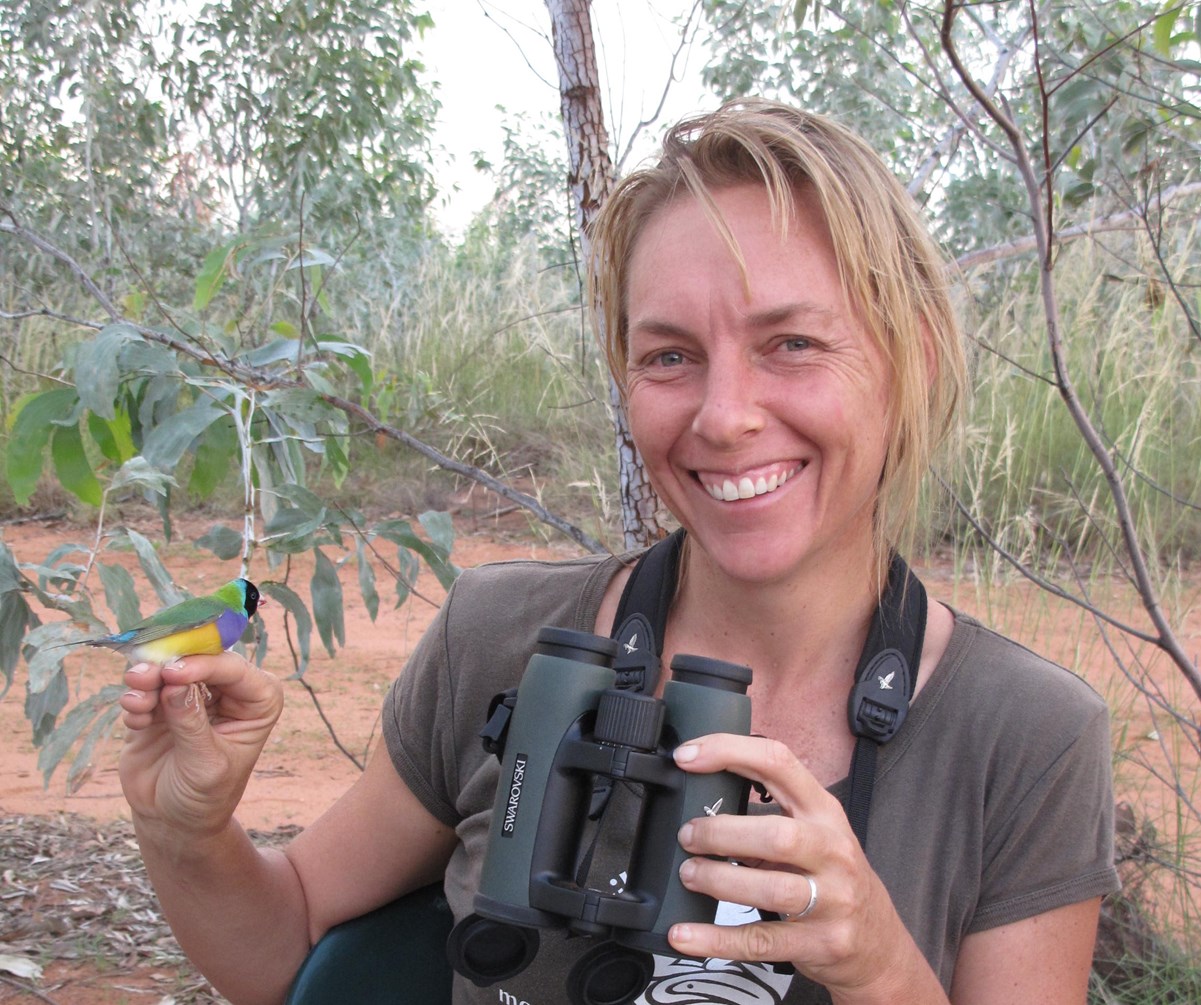 Research program co-leader Prof Sarah Legge during field work on Gouldian finches in Western Australia. Image: Katherine Tuft
"Being selected as a finalist for the Eureka Prize for Applied Environmental Research is a tremendous honour for our team, and reflects just how important this research is for Australia and its biodiversity," said Prof Legge. 
"Australia is in the midst of a wildlife extinction crisis, which we won't avert unless we get better at managing cats."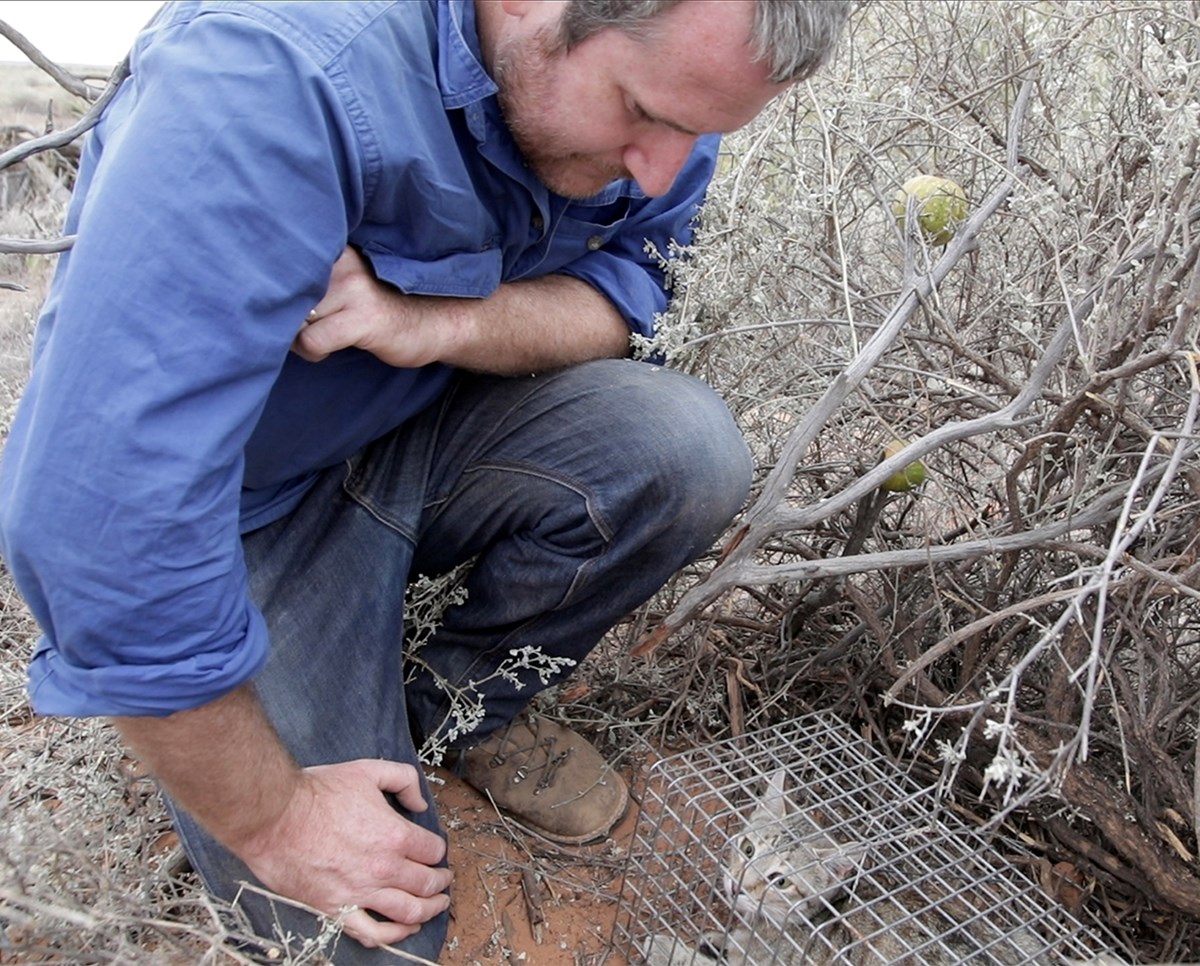 Dr Hugh McGregor trapped feral cats in arid South Australia and fitted them with GPS and video collars to learn more about their hunting when rabbits were plentiful and after rabbit numbers were reduced. Image: Nicolas Rakotopare
According to Prof Woinarski feral cats, strays and roaming pet cats are taking an enormous toll on Australian wildlife.
"Across Australia cats collectively kill over 3 billion animals a year, and prey on at least 123 threatened species," said Prof Woinarski.
"Australian wildlife evolved without cats and many species are very vulnerable to this superlative predator, which is now found across 99.9% of the continent and also on most of Australia's larger islands."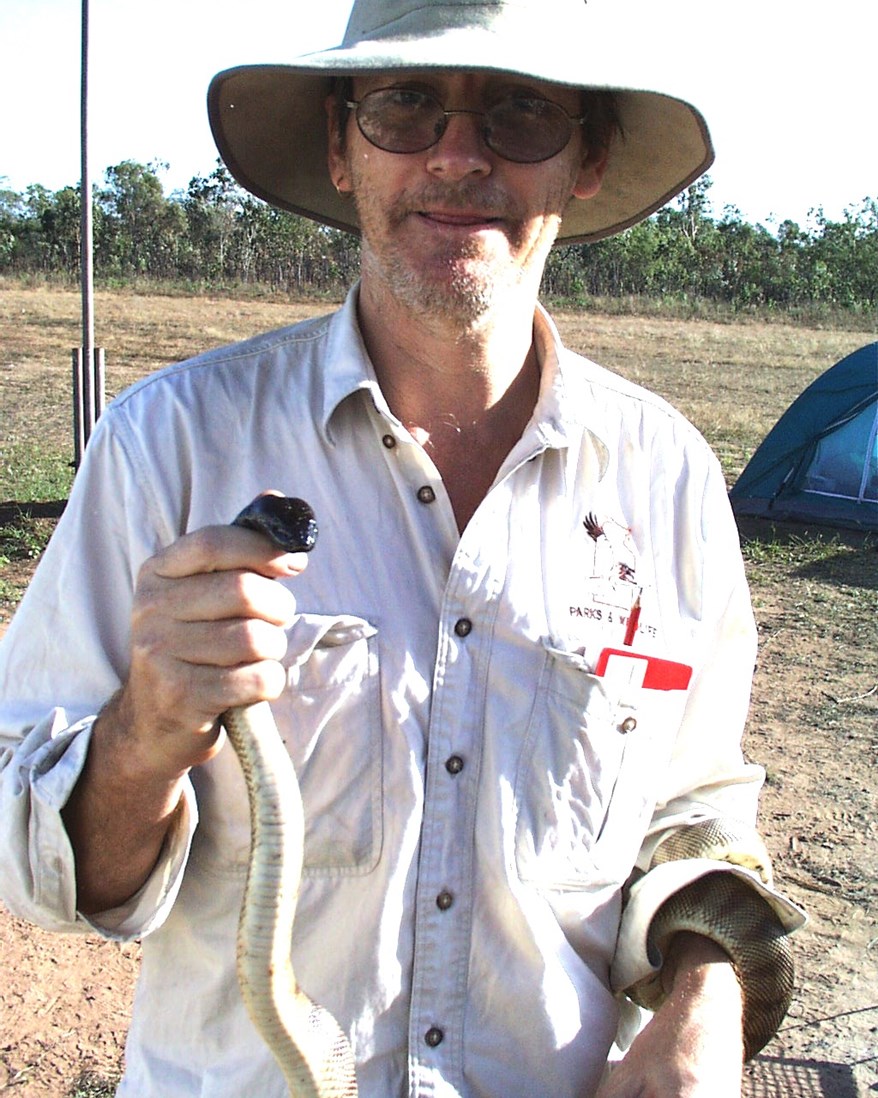 Research program co-leader Prof John Woinarski during field work on reptiles in the Northern Territory.
The team collated the findings of over one hundred studies across the country to estimate how many feral cats there are, where they are, how many native animals they are killing, which native species are most at risk from cats, and what we need to do to protect them.
The team also conducted field trials to test management options to see what works best in different situations and parts of the country to reduce the impact of cats on vulnerable wildlife.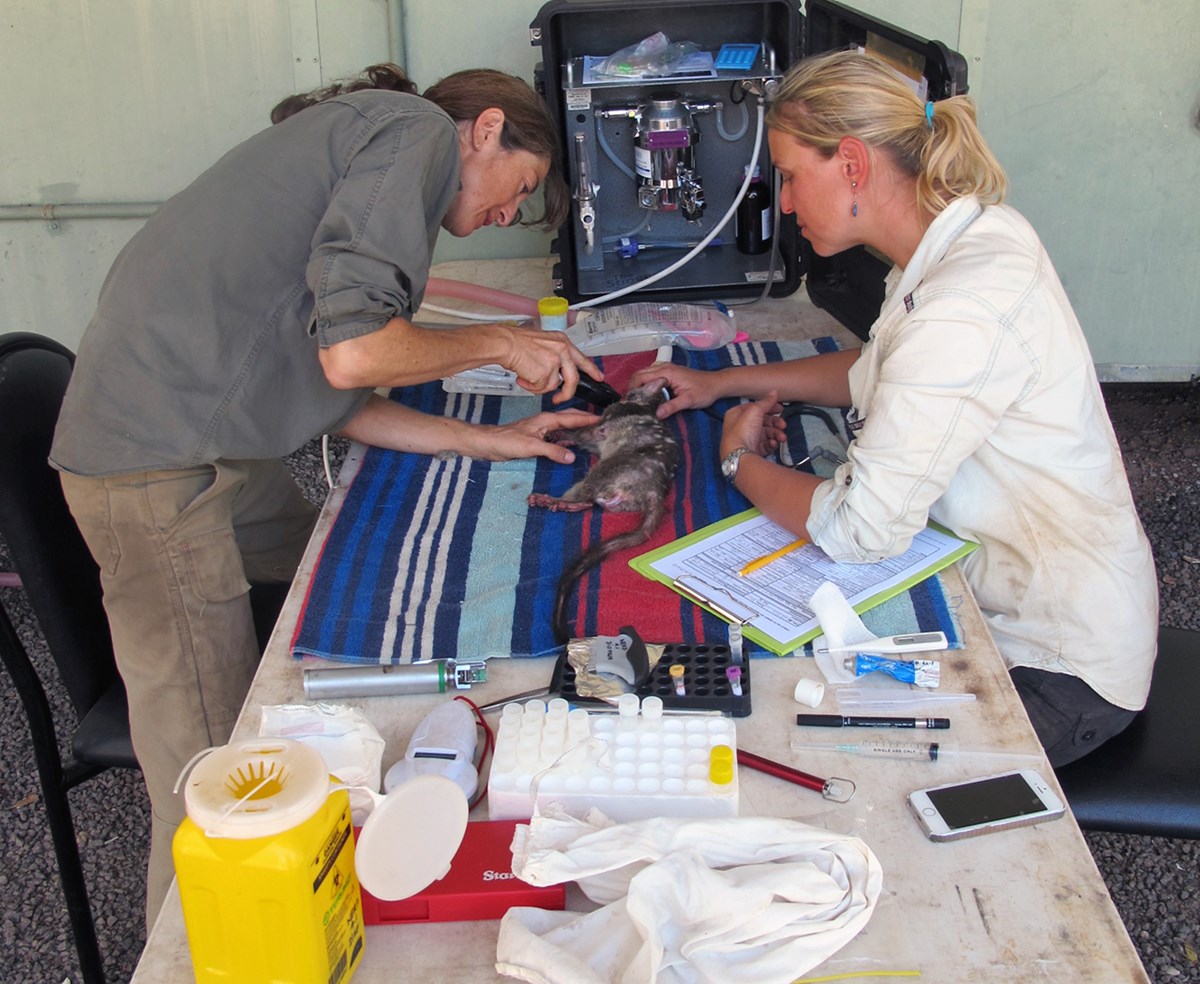 Northern Territory Government scientists Danielle Stokeld and Peta Moore giving health checks to native mammals during one of the studies. Image: Northern Territory Government
"Our work has helped inform where we can use poison baiting most effectively and safely to control cats, how you can reduce cat populations by removing other introduced pests like rabbits, and the role that the community are playing in reducing cat numbers," said Prof Legge.
"We've shown that intense fire and heavy grazing compound the impact of cats on native animals, by removing shelter. If you manage fire and grazing carefully you can reduce the hunting success of cats.
"We've also worked really hard to communicate our research findings to conservation managers and the public, so that people understand the impact cats are having on our wildlife and the ways we can reduce that impact."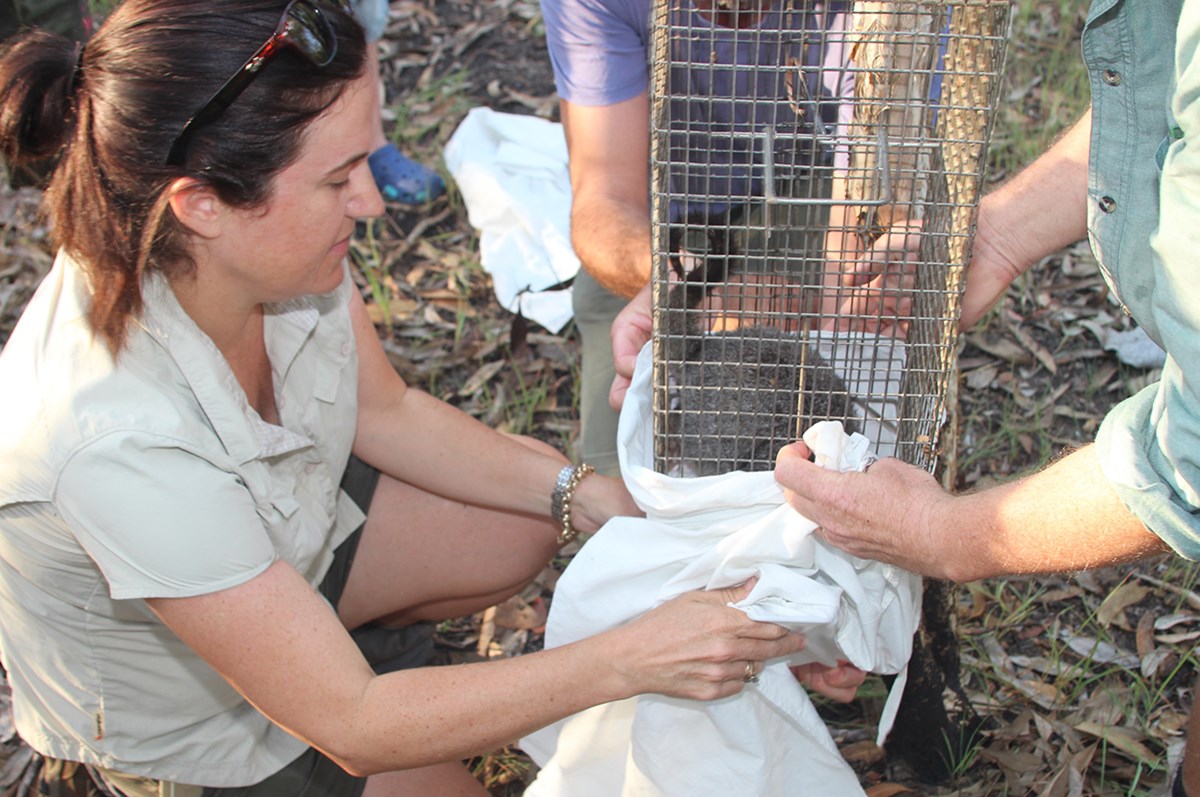 Dr Leigh-Ann Woolley from Charles Darwin University during wildlife monitoring in the Top End. Image: Teigan Cremona, CDU
The Australian Government's Threatened Species Commissioner, Dr Sally Box praised the importance of the work.
"Congratulations to all the researchers in the team who are very deserving finalists in the prestigious Australian Museum Eureka Prize," Dr Box said.
"Their work has been critical to understand how cats and wildlife interact in our landscape, including identifying the mammals most at risk from predation by feral cats, and where best to establish safe havens for threatened species.
"This research has made a substantial contribution to our collective ability to effectively manage cat impacts and protect Australia's native wildlife."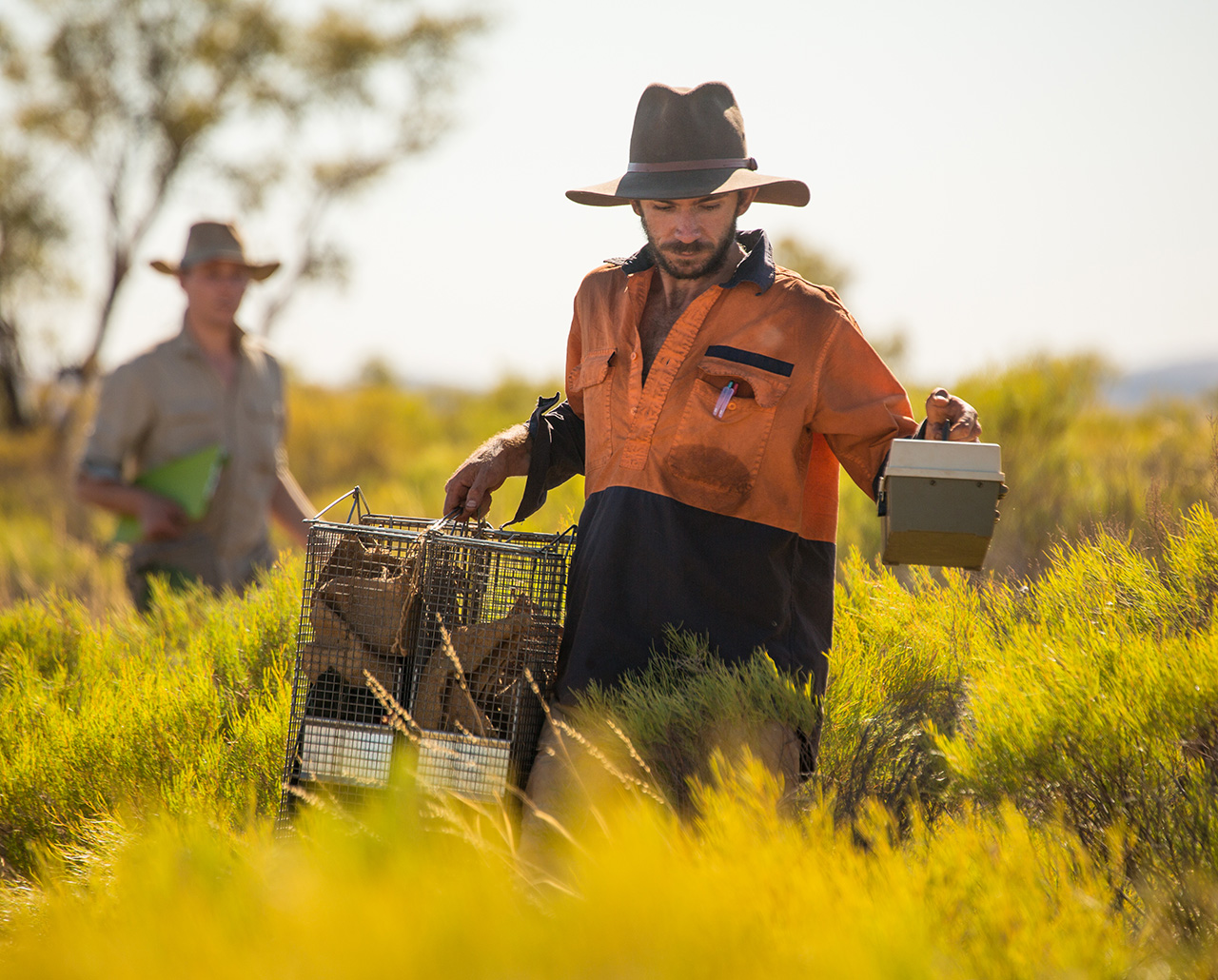 Billy Ross during field work to monitor the outcomes of cat baiting in the Pilbara. Image: Nicolas Rakotopare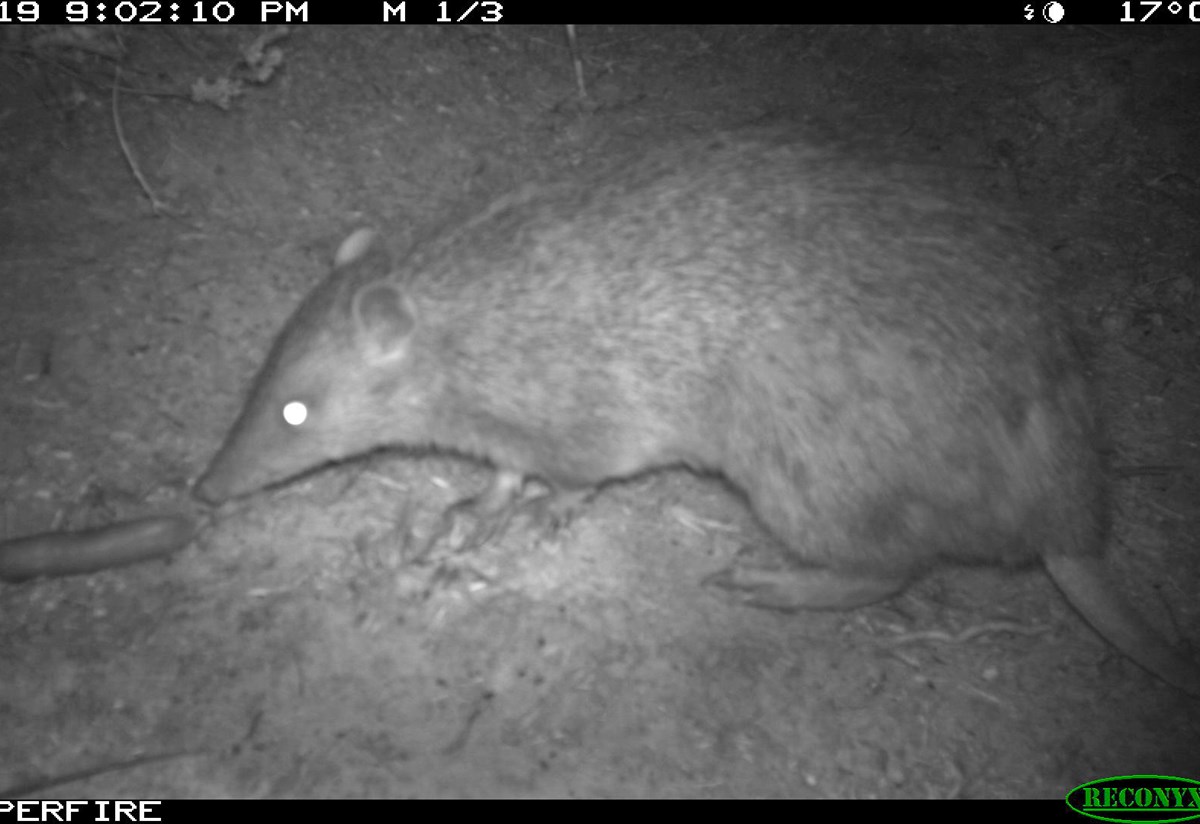 A bandicoot approaches a non-toxic cat bait during a trial on Kangaroo Island. Image: Rosemary Hohnen
Professor John Woinarski said this is a critical time for nature in Australia.
"We've got to do everything we can, all the scientists researchers, managers, land holders, conservation groups, to recover these species, to give them some hope, some chance of survival into the future."
2020 marks 30 years of the Australian Museum Eureka Prizes recognising and rewarding outstanding achievement in science.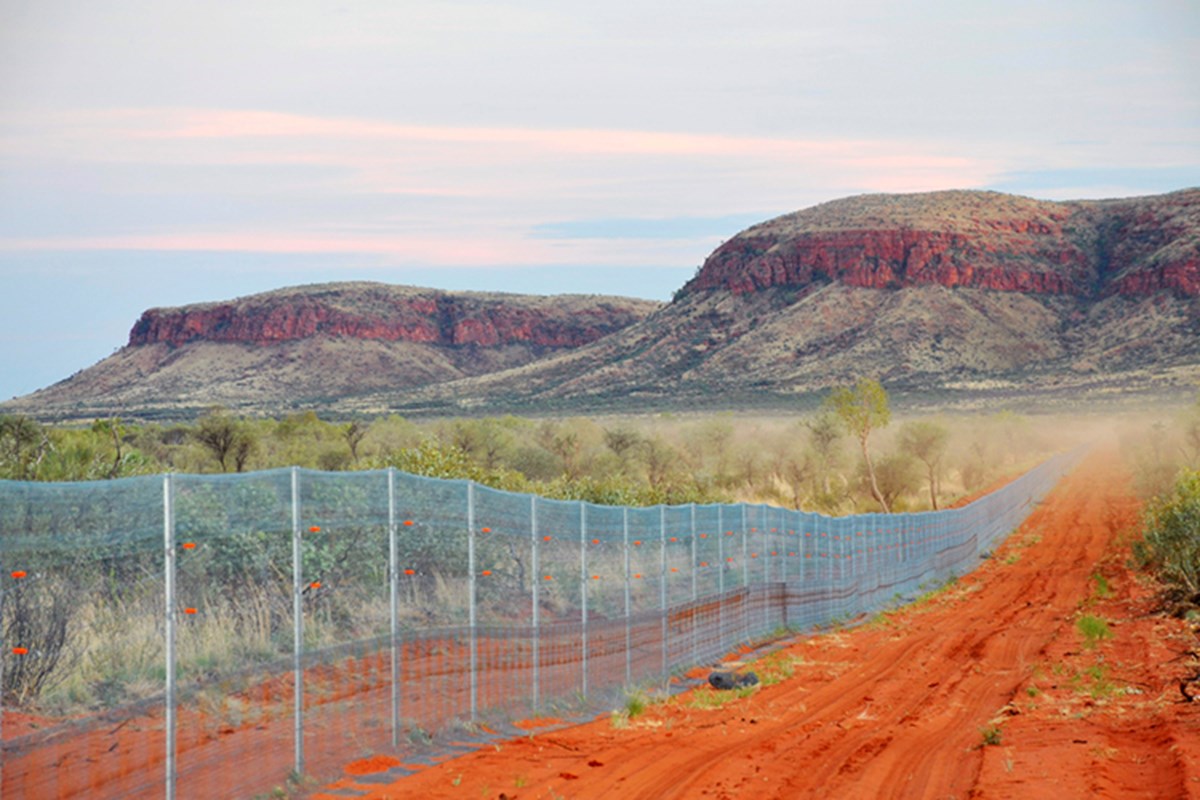 The research included an inventory of cat-free havens. Shown here the Australian Wildlife Conservancy's Newhaven Sanctuary. Image: AWC, Wayne Lawler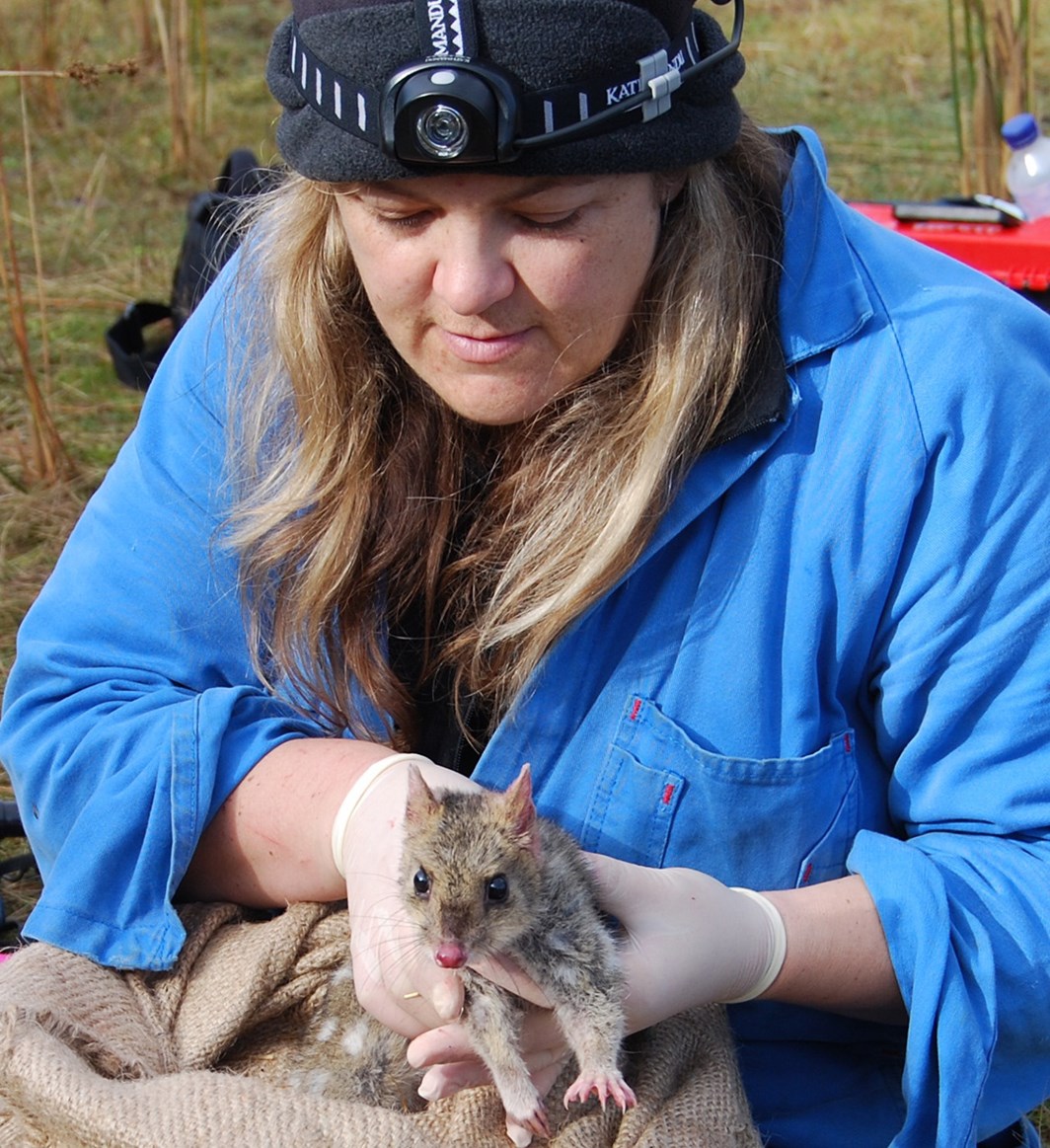 NSW Department of Primary Industries scientist Dr Bronwyn Fancourt with an eastern quoll, one of our native species badly impacted by cats. Photo: Warwick Brennan