Identifying and effectively controlling the threats facing threatened species is crucial to their conservation, but there are still many gaps in knowledge about how to most effectively manage these threats. The hub has developed a wide range of new knowledge and tools to support conservation managers to solve complex threat management issues with sophisticated science.
It also undertook strategic national planning, mapping the major threats facing every threatened species, to underpin a national roadmap to prevent extinctions and promote recovery of Australia's threatened species.
Hub research, led by Charles Darwin University and The University of Queensland, to better understand and manage the impact of feral and pet cats on Australian wildlife was shortlisted for the prestigious Eureka Prize for Applied Environmental Research. One part of the research examined and quantified the impact of pet cats on native wildlife and examined policies for cat management in over 500 councils. The findings and their promotion have contributed to much greater national awareness of the impact of roaming pet cats and to the establishment of cat containment policies for many new and existing suburbs, in Victoria, the Australian Capital Territory and the Northern Territory. On average, each suburb where cats are not allowed to roam will save over 20,000 native animals per year.
Impact snapshots
Tackling diseases
The hub has undertaken pivotal research to understand and manage a range of introduced diseases which threaten the survival of many species. This work has included understanding the diseases, the conditions that favour them, the species at greatest risk, trialling treatments, interactions with other threats, identifying refuges, and supporting emergency captive breeding programs for species at imminent risk. The research is benefiting trees and shrubs threatened by myrtle rust (by The Queensland Department of Agriculture and Fisheries and The University of Queensland); Christmas Island reptiles threatened by an Enterococcus bacterium (The University of Sydney); wombats threatened by mange (The University of Melbourne); and frogs threatened by chytrid fungus (The University of Melbourne and The Australian National University).
Better management of foxes
Red foxes are one of the greatest threats to Australia's native mammals and pose a major risk to livestock. To combat this, Australia spends more than $16 million per year on red fox control, but when control programs aren't strategic, fox numbers can quickly recover. Collaborating with Parks Victoria and the Victorian Department of Environment, Land, Water and Planning, a hub team at The University of Melbourne developed the FoxNet app, which land managers can use to test different bait station layouts, frequencies and timings on simulated fox populations. FoxNet is now being used by government and non-government agencies to evaluate and plan fox management programs for conservation across Victoria.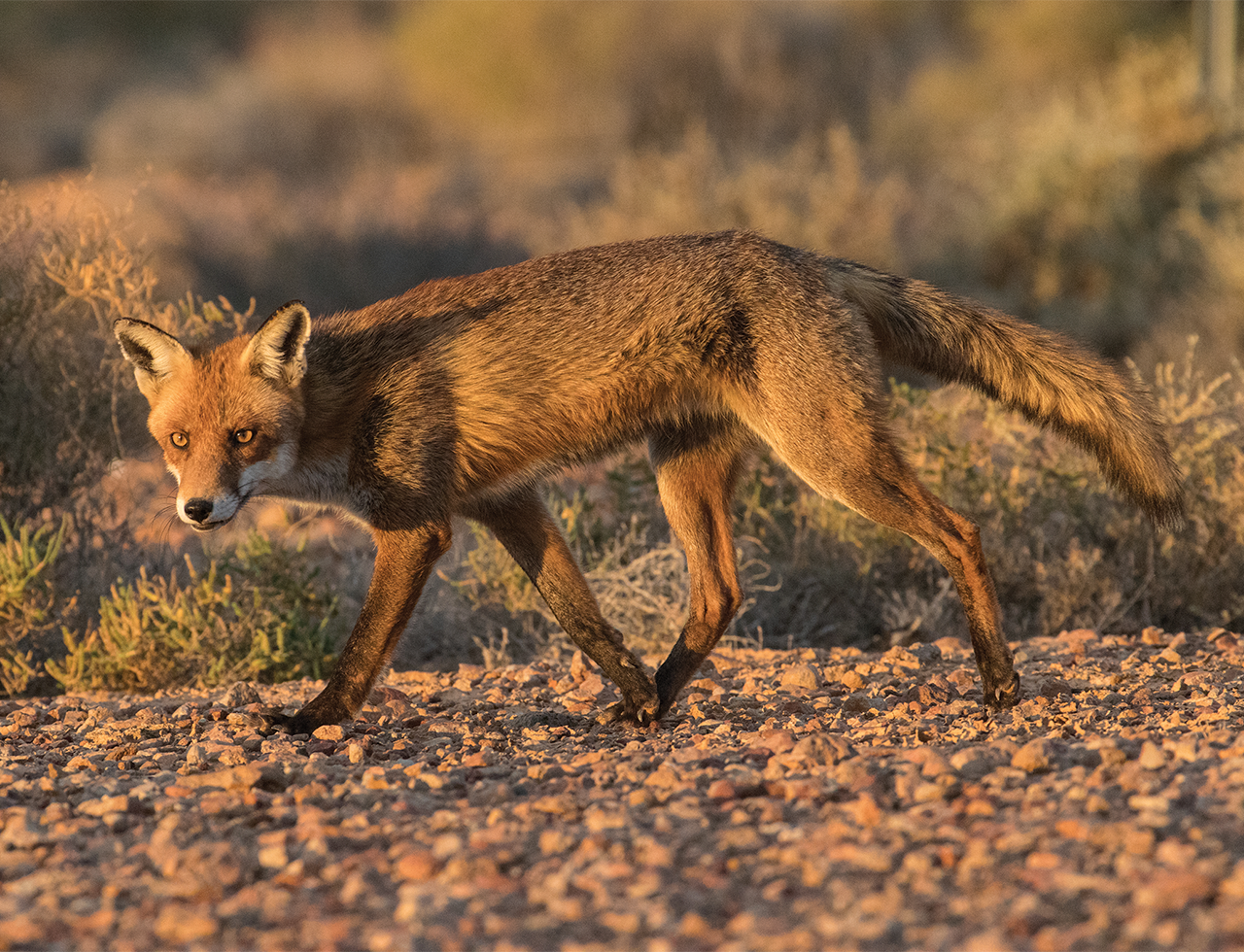 European red fox. Image: Nicolas Rakotopare
Helping species adapt to climate change
Climate change is a current and increasing threat for many species. A wide variety of hub projects will contribute to the better management of climate impacts on threatened species. For example, a team from The University of Western Australia have collaborated with Western Australian Government managers of the western swamp tortoise to test assisted colonisation to cooler southern wetlands; established the micro-climate requirements of the white-bellied frog to inform the selection of translocation sites, while a collaboration between The University of Queensland and The University of Western Australia has developed a model to determine the ideal timeframe for when threatened montane frog species could be relocated to suitable habitats that are currently outside their natural range.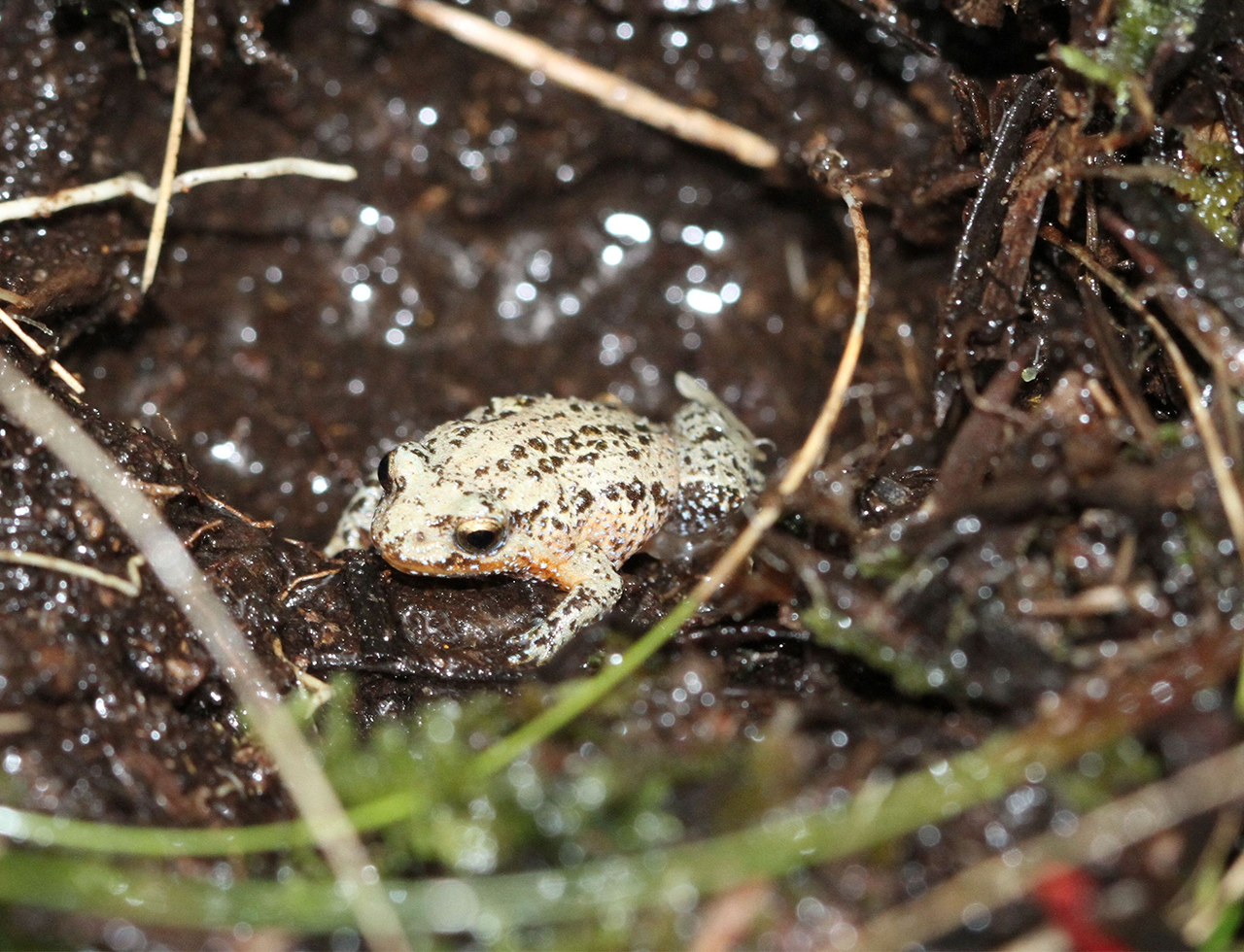 The Critically Endangered white-bellied frog. Image: Emily Hoffmann
Overcoming barriers to fish movements
A significant cause of native fish declines is barriers to fish movement, which can lead to population fragmentation and loss of access to important habitat. Hub researchers at The University of Queensland used a biohydrodynamics laboratory to fill critical knowledge gaps about the swimming ability and behaviour of key native fish species and tested new and existing designs for fishways. The research is applicable nationwide to help reduce the impact of manmade barriers that limit native fish movement and will underpin the New South Wales Department of Primary Industries Fisheries' new Road Crossing Design Guidelines.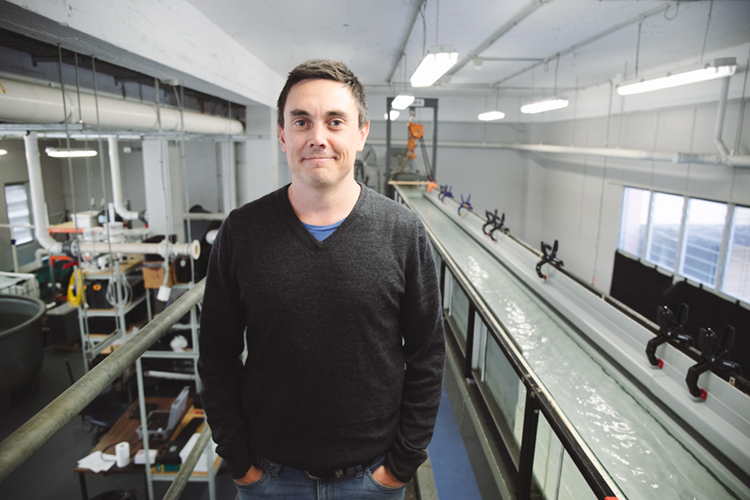 Dr Jabin Watson and his colleagues from The University of Queensland have advanced our knowledge of barriers to fish passage and how to overcome them. Image: Nicolas Rakotopare
Top image: Myrtle rust. Image: Nicolas Rakotopare