The home of the western ringtail possum is also home to one of Australia's most iconic wine regions – the Margaret River Region of south-west Western Australia. Winery businesses in Margaret River are combining their passion for wine-making with an appreciation of the local natural values and throwing their support behind a Threatened Species Recovery Hub project that seeks to harness citizen science for the protection of a local threatened species, the western ringtail possum. Project leader Rochelle Steven raises a toast to these citizen science pioneers.

This hub research project based in the south-west of Western Australia has been demonstrating that the private sector can and does have a significant role to play in direct actions for threatened species like the western ringtail possum. The kinds of direct actions are varied and worthy, and can include providing habitat, raising public awareness and supporting citizen science initiatives to acquire new knowledge about the species.

The vineyard and winery region of Margaret River is scenic and expansive, with grapevines lining many of the highways and main roads. The landscape is vastly different to what it would have been before European arrival, yet it is still picturesque. Additionally, there is a general ethos among the community of how important it is to conserve the natural values that draw tourists to the region.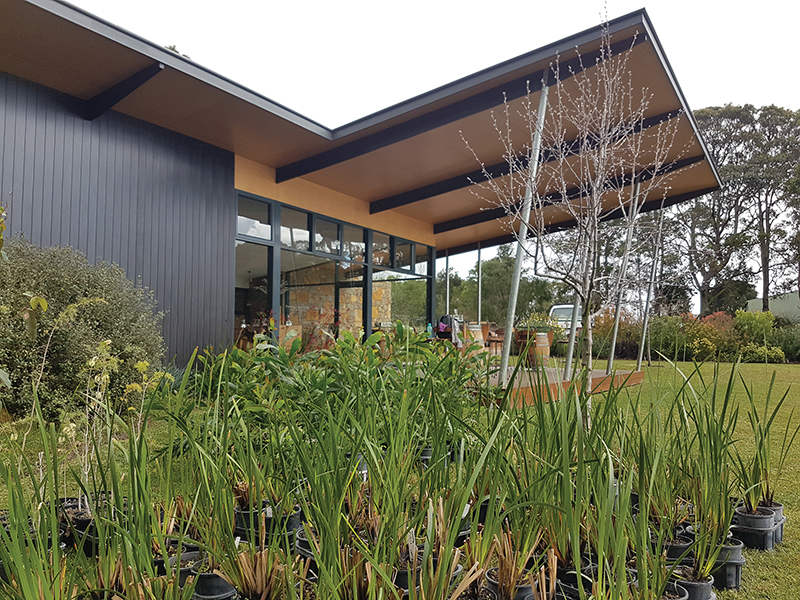 Passel Estate winery is actively contributing to conservation for the western ringtail possum. Image: Rochelle Steven

Wineries and citizen science

Two wineries in the Margaret River Region, Passel Estate and Wills Domain, are actively contributing to this possum conservation project.

Passel Estate has designated the creek-line habitat that runs through their property as a conservation sanctuary, while Wills Domain aims to connect two patches of habitat on their property that also follow a natural waterway. Once connected, this corridor will provide a large tract of habitat for the ringtail, as well as for many other native species.

These two family-owned operations in the Margaret River Region are leading the way in raising awareness among their patrons about the importance of the natural environment for their business and for the possums.

Indeed, Passel Estate will soon commence interpretive tours in their conservation sanctuary to share information about the ringtails and other species that call the property home.

Raising awareness of the western ringtail possum and encouraging people to contribute to citizen science for the species are just the beginning of what private business can do for the conservation of our unique fauna. Conservation and business can go hand-in-hand and, as these two innovative wine-making families have shown, they can even enhance each other's existence.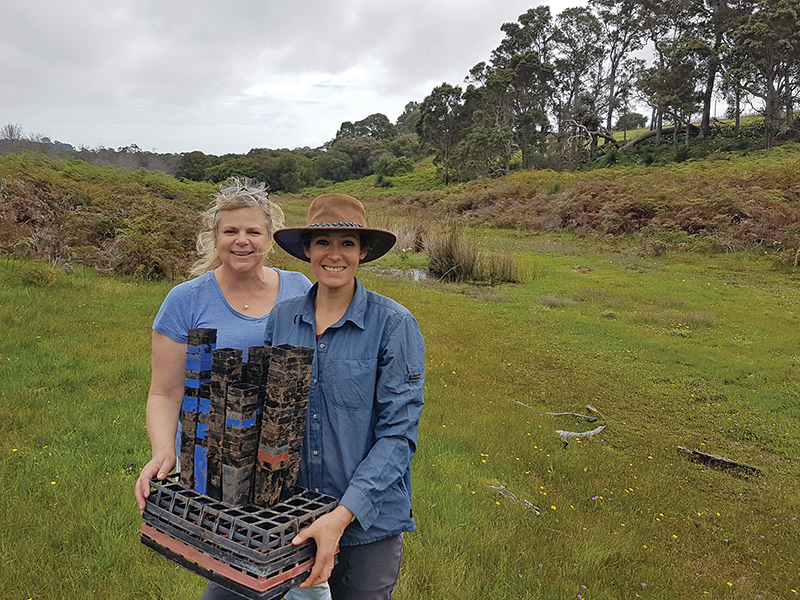 Suzanne Strapp from FAWNA Inc. with Rochelle Steven at Wills Domain, after planting new western ringtail possum habitat plants. Image: L. Knight

Get involved

Another way that people and businesses in the region can help the western ringtail possum is through submitting sightings of the western ringtail and other possums through the CAUL Urban Wildlife App: https://nespurban.edu.au/platforms/%20caul-urban-wildlife-app/ and by raising awareness of the app.

The Threatened Species Recovery Hub acknowledges Wills Domain, Passel Estate and South West Catchments Council for their contribution to this project.


For further information
Rochelle Steven - r.steven@uq.edu.au

Top image: Western ringtail possum. Image: Stewart McDonald