Possums in urban gardens in Albany and Bunbury have been in the spot light in January and February.  In particular, Dr Rochelle Steven from the University of Queensland and Bronte Van Helden a PhD Candidate from the University of Western Australia, have been on the look out for the critically endangered western ringtail possum.

With help from citizen scientist residents they have been undertaking mammal surveys in the two cities to look for the presence of both native and introduced mammals, including common brush-tailed possums, western ring-tailed possums, quenda and rats. They also took echo-meter recordings which will be analysed to check for the presence of microbats.

The surveys will help us better understand the urban mammal communities residing in the two cities.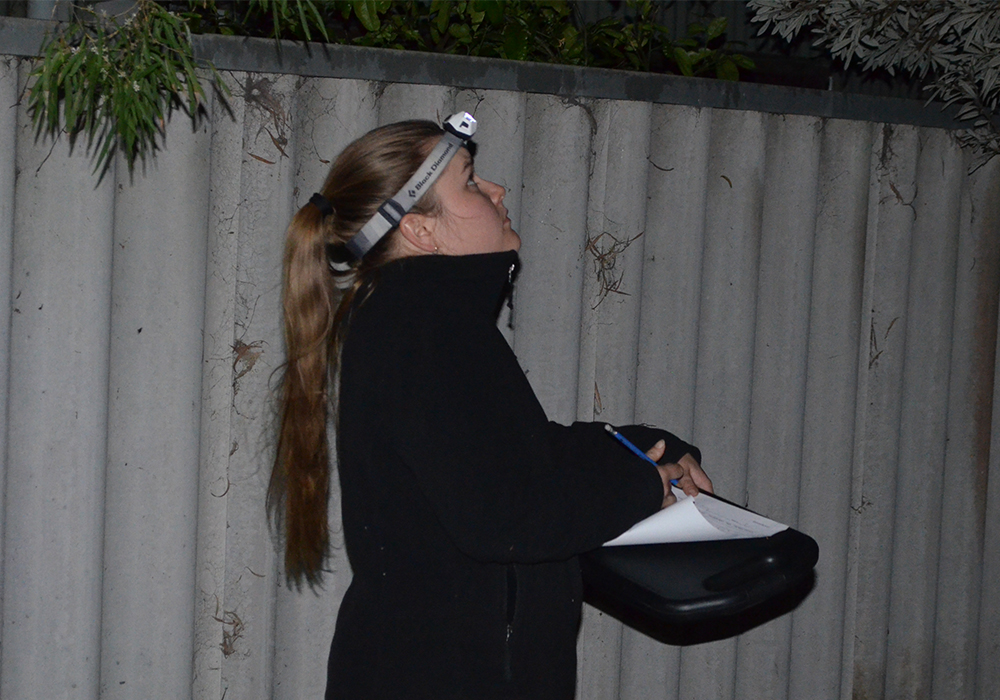 Bronte Van Helden from the University of Western Australia is working with resident citizen scientists to survey gardens for mammals in Albany. Photo: Paul Close.
The surveys will also help us to learn how reliable citizen science can be for monitoring threatened species in urban areas.  Approximately 50 residents in each city have completed an online questionnaire about what mammals they have observed in their gardens. Bronte and Rochelle are following up on the questionnaire with 3 visits to each resident's garden.  The garden survey results will then be compared with the questionnaire results to see which species residents are accurately detecting.  
This will help us better understand how the public can make important contributions to ecological science.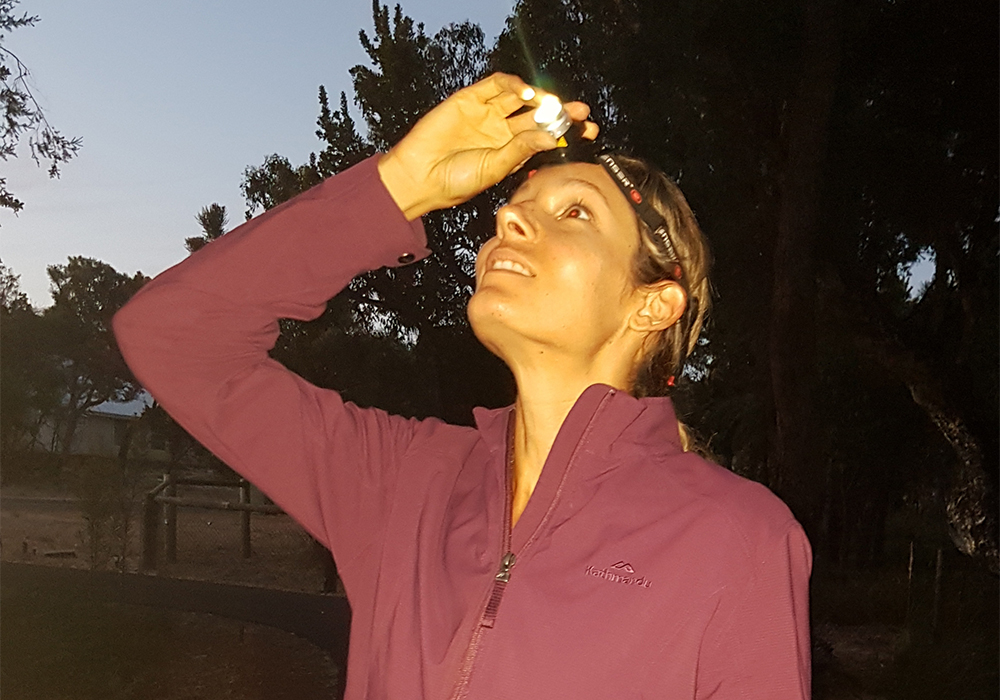 Dr Rochelle Steven from the University of Queensland is working with residents to undertake the mammal surveys in Bunbury. Photo: Lee Knight
Top image: Western ringtail possum mum and bub, Photo: Peter Eckersley