I've always had a keen interest in the environment and loved the great outdoors. It's something that was encouraged in me from an early age when growing up on a farm in northern New South Wales where constantly being outdoors fostered a sense of adventure and an engagement with the natural world.

My love of the natural world steered me into a career in conservation and land management. My first job out of university was working as a Research Officer in Tam Dao National Park in northern Vietnam (facilitated through the AusAID Youth Ambassador for Development program). I was lucky enough to work on a project that had multiple benefits: conservation, cultural, social, health and economic. I collaborated with park staff to conduct research trials into the propagation of increasingly rare native medicinal plant species. Besides reducing the wild harvest of these threatened plants, the objectives were to improve the health and economic prospects of the local people by creating medicinal plant nurseries.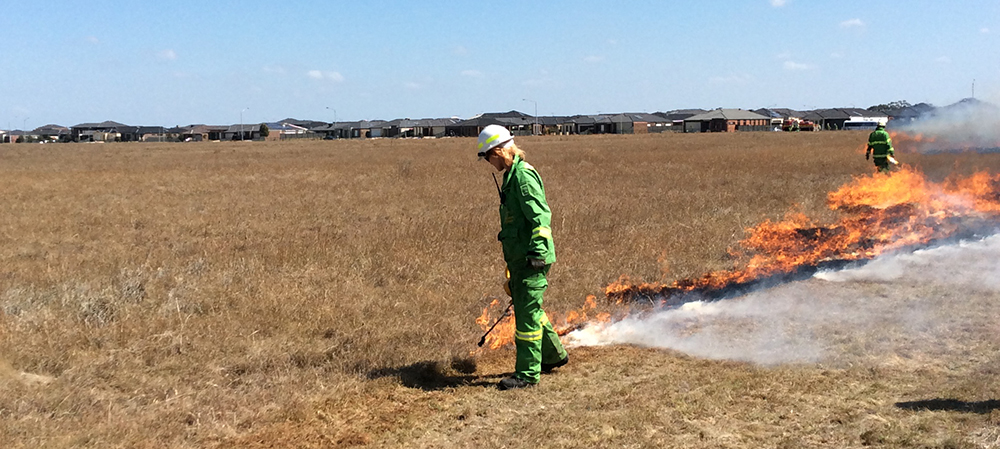 Autumn grassland burning in Melbourne's north west to promote regeneration of native grasses such asThemeda triandra and improve habitat for threatened fauna such as striped legless lizard.

From Vietnam, I moved to Victoria to work in fire and land management. During my time in state government I was blessed in having the opportunity to work in a diverse range of ecosystems including Victoria's towering wet forests, the dry Mallee scrub, foothill woodlands and box ironbark forests. Working with fire in these diverse systems, however, got me thinking more and more about the impact of fire on fauna. Ecological fire management at the time was strongly skewed towards managing flora. But I was interested to know what the needs of animals were. Thus, after several years in land management, I returned to academia to complete a PhD in fire ecology and bird conservation at La Trobe University. My study site for this research was located in Victoria's Central Highlands, a region that had just endured one of Australia's greatest disasters – the 2009 Black Saturday wildfire.

Black Saturday was a devastating event causing tremendous damage and loss of life. However, for an ecologist trying to understand the connection between landscape processes and bird conservation, it was also a great opportunity to learn about disturbance and the role of unburnt patches as refuges for birds. We seized that opportunity and our research generated many insights on the importance of fire, vegetation and landscape properties to the persistence of birds after wildfire events.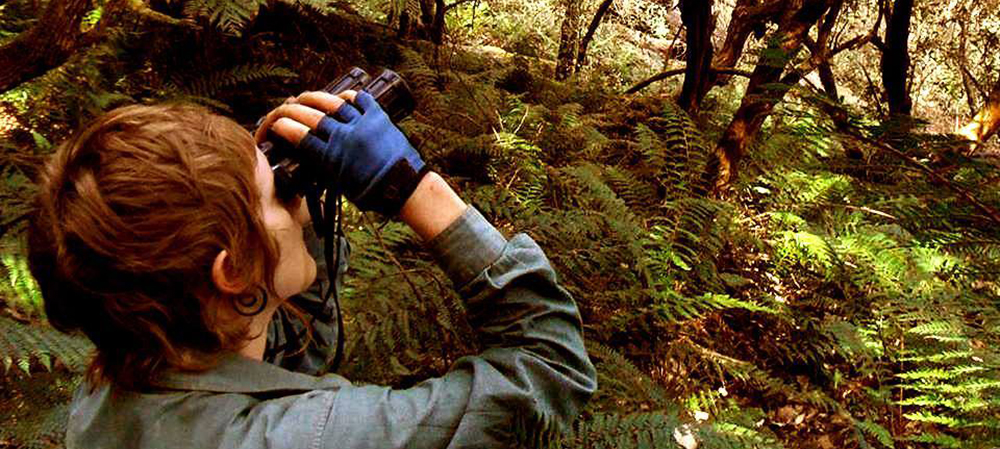 Surveying forest birds in the Victorian Central Highlands to investigate avian responses to the 2009 Black Saturday fire.

While I'm fascinated by the workings of ecosystems and species interactions, I've always believed that research needs to be grounded by how it informs management and conservation decision making. The learnings from my PhD were then applied in my subsequent role as a Senior Biodiversity Officer for the Victorian Government. In this role, I led the development of a five-year Monitoring, Evaluation and Reporting Plan for the East Central Bushfire Risk Landscape. I advised on ecosystem and species management in relation to fire, and assisted in planned burning and bushfire responses.

These experiences have prepared me well for my current role in NESP. I understand the complexities of conservation land management and my field and research experiences have encouraged my love of Australian plants and animals. I'm thrilled to be working on conservation outcomes for some of Australia's most threatened biodiversity, including monitoring the reintroduction of southern brown bandicoots to Booderee National Park.

More information
natasha.robinson@anu.edu.au

Top image: Natasha Robinson